Our tradition is our best service
Refined over many years of practical experience, our business is based on management systems and methodology created by myself and our team. These management systems utilise low impact species such as wild deer, to create a resource and generate income. This allows us to focus on the high impact feral species, directly affecting landholders livelihoods and the environment. This unique blend of hunting and conservation can be highly successful and generates a wide range of adventures for recreational hunters as well as feral control solutions for landholders.
We can take you on a quest to hunt free range trophy stags, bulls or boars.
Assist with the removal of wild dogs, pigs, foxes, cats or deer impacting on your property.
We can take you to catch your first Barramundi, Sootie Grunter or Saratoga.
Give you the chance to photograph and view our incredible native wildlife.
We also provide guest speaking on a wide range of wild life management topics.
Our Aim
Offering landowners reliable and viable solutions to feral animal control.
Provide clients with tailor-made hunting adventures which create lasting memories and a deep understanding and appreciation of native lands and wildlife.  
Providing opportunities to hunt and learn...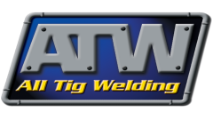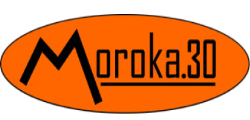 Obtaining access to properties for personal use venison hunting is getting harder each year as landholders are pressured to seriously control or remove feral species. We offer RIDGE members the chance to join a system which can provide legal self and semi-guided, year round hunting access on properties where Sustainable management principles are in place.
A sneak peek into our world...
Choice of services we have to offer...
Affordable hunting on offer
An option open to all RIDGE members. Guided and self guided hunts, throughout the year.
$700 entry - plus trophy fees
Annually, keen hunters gather for top quality, free range Red Deer hunting. NOW OPEN
Min 4 days tailored packages. Includes meals and accomodation.
Affordable free range meat for the family
Great way to provide quality meat. Join Glenfiddich and be trained to hunt, butcher and provide for the family.
Min 4 days tailored packages. Includes meals and accomodation.
We have access to British Colombia and New Zealand please enquire for more information...
RIDGE was formed in 1992 to establish a sustainable management system for wild deer in Queensland and to promote safe and ethical recreational hunting. Australian Wild Country Adventures has proudly supported this group since its inception by gifting exclusive access to members into the annual ballot and Glenfiddich.